Well it's been another eventful week. We had a great trip to the Gower Peninsula in South Wales over the weekend. (Gower was the first designated Area of Outstanding Natural Beauty in the UK.) I had visualised a picture of the Remains of the Helvetia on Rhossili Beach during a previous visit to Gower and I'm quite pleased with the results.
While I was wiping raindrops from my Lee graduated neutral density filter on Rhossili Beach I got a message saying I'd been offered a solo exhibition in a gallery in New York! Well I say — whoa!
When we got back home I discovered that one of my pictures — Ice on Black Lake, Cheshire —had been accepted for the Art Has No Borders iArtBook featuring 101 Abstract & Non-Figurative Artworks, following an international competition. Whoa again!
And then yesterday I learned that I'd been successful in TWO further international competitions! First, that I was a finalist in the Shoot the Frame Shoot the Wild competition with two images: Elephant Speed Limit and Red Deer Stag and Hind, Richmond Park.
Then I heard that two of my pictures had won awards in the Light Space & Time Gallery's Nature photography competition. Stag and Hind got a Special Recognition (obviously a popular picture) and Lioness with Cub got a Special Merit.
But the week isn't over yet: tomorrow I'm hanging my new exhibition at the Royal Automobile Club at Woodcote Park, and it should be a good one!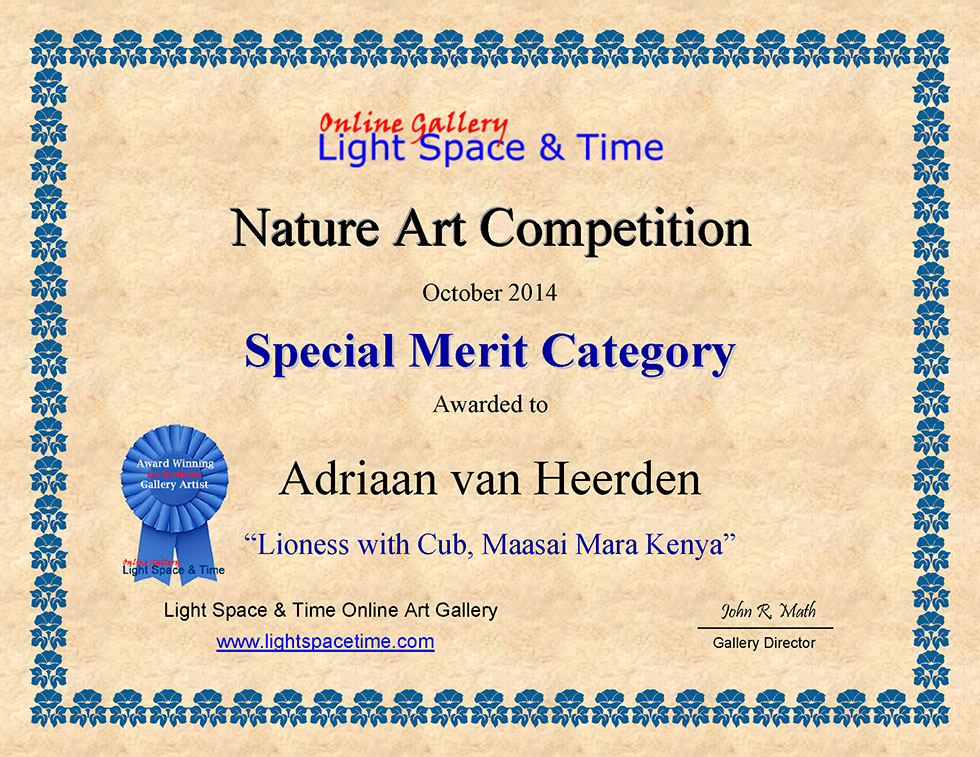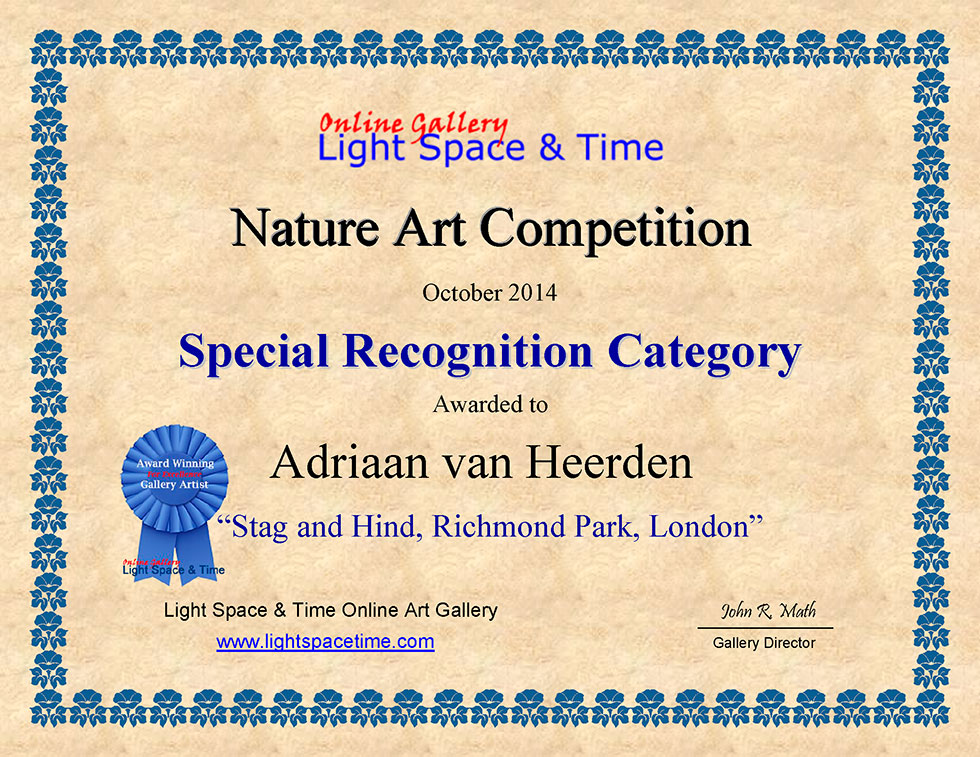 ---