I'm really pleased to say that one of my pictures has been shortlisted for the ArtGemini International Art Prize 2018. That's four years in a row!
Entitled "Winter kept us warm", the picture evokes a sense of isolation and alienation, but also of voyeurism: the woman in the window spies on passing pedestrians, and we spy on her as we happen to walk by.
The picture is part of a photobook project entitled "Unreal City", which in essence is a visual (photographic) conversation with "The Waste Land", T.S. Eliot's modernist poetic masterpiece. Inspired to some extent by the "Elmet" project (a collaboration between the poet Ted Hughes and the photographer Fay Godwin, published by Faber), "Unreal City" comprises 85 photographs which present London as if it were the waste land. The book reflects many of the themes of the poem: a feeling of alienation between individuals and their environment; the failure of people to connect to each other in meaningful ways; the cruel demands of the City; the failure of religion to provide comfort in this broken world; and the apparently unbridgeable divide between rich and poor.
To attend the private view of the finalists' exhibition on Tuesday 25th September, please RSVP art@artgeminiprize.com.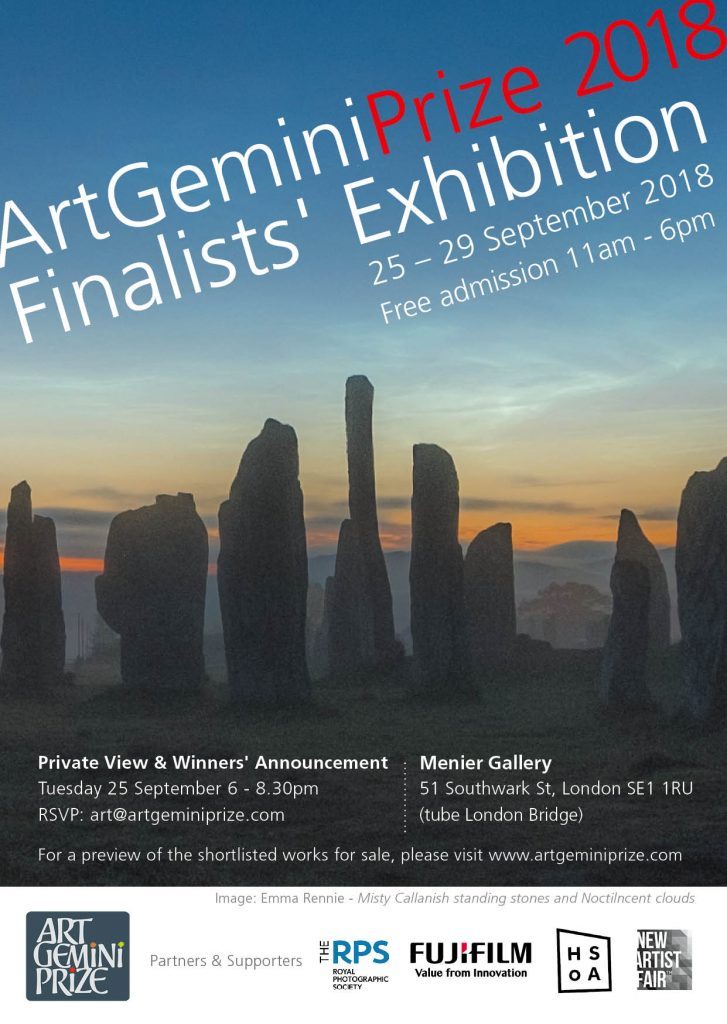 ---